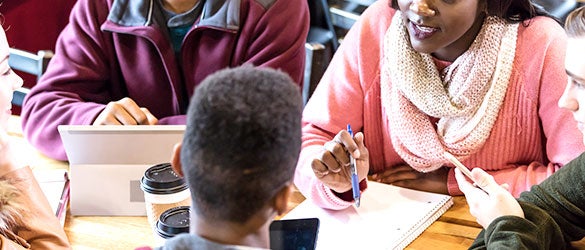 Become a Director
---
Overview
Directors are hired in the winter quarter to start the following academic year. Roles consist of two directors each for the Concerts, Special Events, Contemporary Culture, and Films & Lectures divisions, and four directors for the Marketing division. All events put on by ASPB require a majority vote by all directors. The Leadership division consists of the chairperson, vice chairperson, and marketing chairperson, however they must be a current board member with at least one year experience in order to apply.
Incoming directors begin training during the prior spring quarter. Director positions are full-year commitments and are held to a high standard of responsibility. The director position requires a time commitment of about 20 hours a week, which includes eight mandatory office hours per week, attendance at ALL ASPB events, weekly board meetings, division meetings, and regular division volunteer meetings.
Requirements
Must be full-time enrolled undergraduate students
Must maintain a quarterly AND cumulative 2.5 GPA
Strong initiative and willingness to learn and ask questions
Highly responsible and accountable, especially in follow through
Maintain organized files and budget; strict adherence to deadlines
Maintain a level of professionalism in all correspondence and interactions with campus officials and students
Leadership capability and flexibility in working with others as a follower and leader in a team
Dedicated and strong work ethic; willingness to go above and beyond the requirements of job and duties
Responsible and capable communication skills that demonstrate professionalism and promote an aware and inclusive environment
Past experience through the volunteer program is strongly recommended and considered  
Deadline
Winter Quarter 2024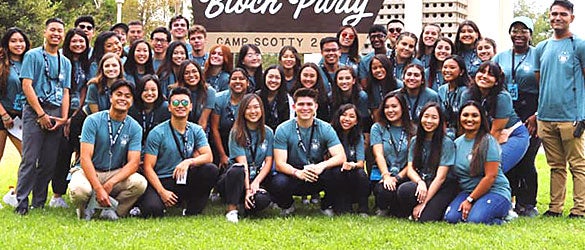 Become a Volunteer
---
Overview
Our volunteers are the heart of ASPB. The ASPB Volunteer Program is an opportunity for undergraduate students with a deep interest in event programming or marketing to get involved with planning and executing ASPB events. The volunteer program offers many opportunities to develop professional and leadership skills in a fun, fast-paced environment by working with vendors, campus administrators, and ASPB directors to make ASPB events come to life!
ASPB hires a total of six volunteers in programming in the spring and fall quarters of each school year — each volunteer belonging to either the Concerts, Special Events, Films & Lectures, Contemporary Culture, Marketing, or Membership divisions. The volunteers contribute to the development and implementation of all events while supporting their respective divisions. ASPB also hires a group of volunteers for the events team who are not assigned to a particular division but instead serve all events.
Requirements
All Volunteers must fulfill the following requirements:
Maintain a quarterly AND cumulative 2.5 GPA
Attend volunteer bi-weekly/weekly meetings with division directors
Attend all ASPB meetings
Complete any assigned projects from leadership or directors
Work Block Party, Winter SOULstice, and Spring Splash concerts
Work all events within their own respective division along with two additional events each quarter
Deadline
Application closes in October 6, 2023